errrr.. yes, I've posted the cake photos a bit late, Aloysius' birthday was on 05 Feb .. I was waiting for my brother to email the cake photos taken by his hp .. heeee .. my digicam was low batt that day .. I made 2 cakes as requested as he wanted my mum and mil side to celebrate with him.
This cake was made for my mum's side .. Aloysius likes little animals .. always wanted to have these little things at home but it isn't easy to take care of them, it's a responsibility to care for them for years .. so, no at the moment ..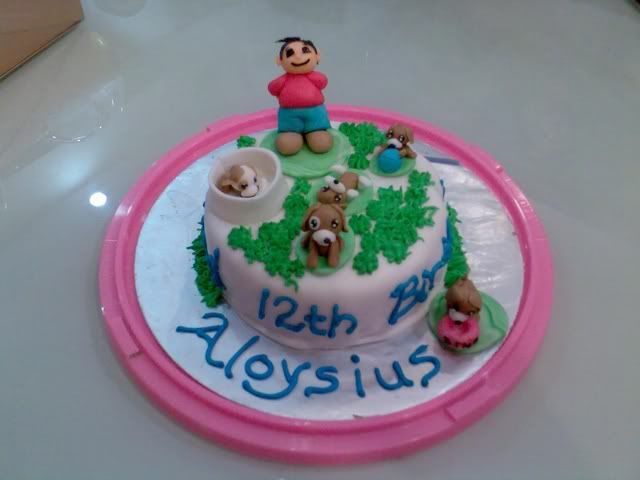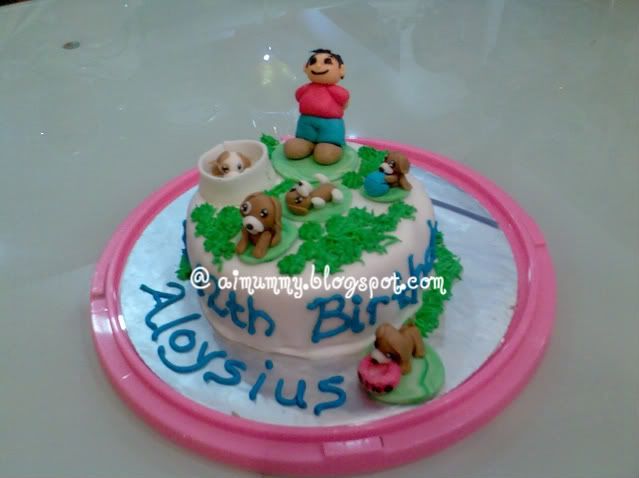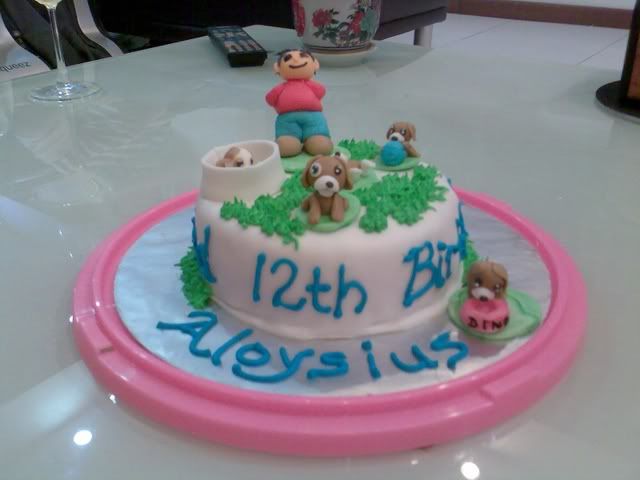 Aloysius and Aleo with the cake ..
hahaha .. what is Aleo doing, nothing much than playing his online game and posing .. his smile is always so sweet .. ;)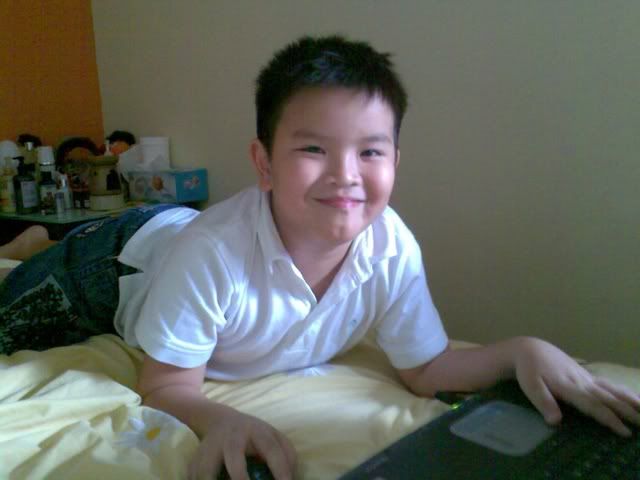 This was a simplier one, brought to mil's house on cny eve , though it was 1 day after his birthday .. Aloysius wants to have this bookworm cake which we found it on the net .., the weather was wet and hence, the fondant wasn't too nice to work with ..