We were being invited by Grace to their annual family Christmas gathering this year, it's the first time we were involved after many years. They were no doubt a very fun loving group of nice people, but I am praying that they will all come to know our Lord of HIS goodness and be with us ..
As it was our last minute decision to join them, because Mike has initially signed up for the Christmas at Orchard to volunteer to help out .. however, it was cancelled due to some reason ..
So I baked the fruitcake as cuppies and really don't have much time to do the figurines but some very simple designs .. wanted to make a logcake too but .. not really sure if I can make it in time, so, a simple chocolate house filled with candies and cookies in it .., the children and even adults were very surprised when it was torn down ., thanks to the idea from my forum pal - Serene ..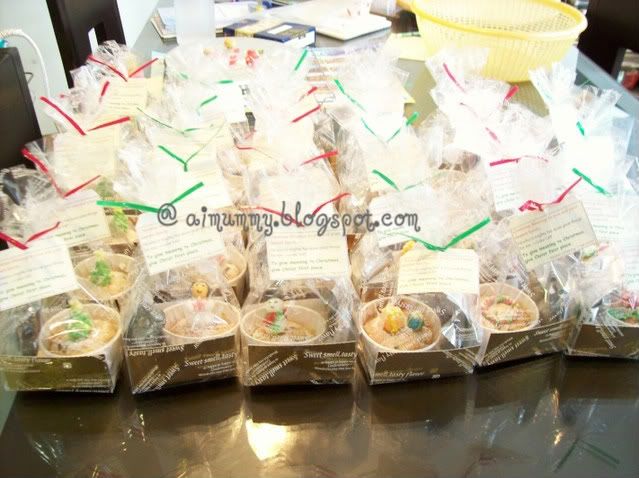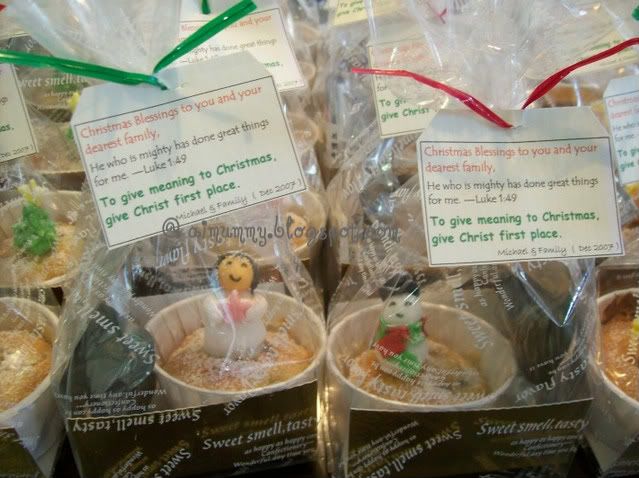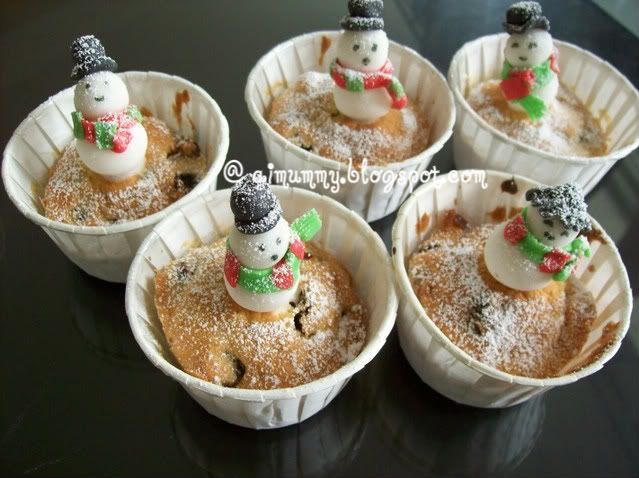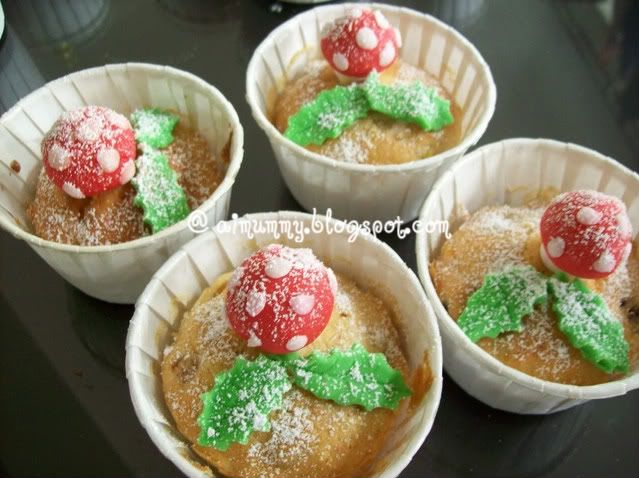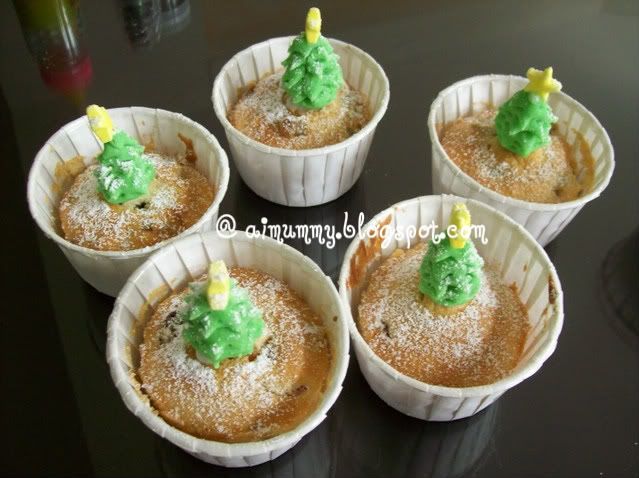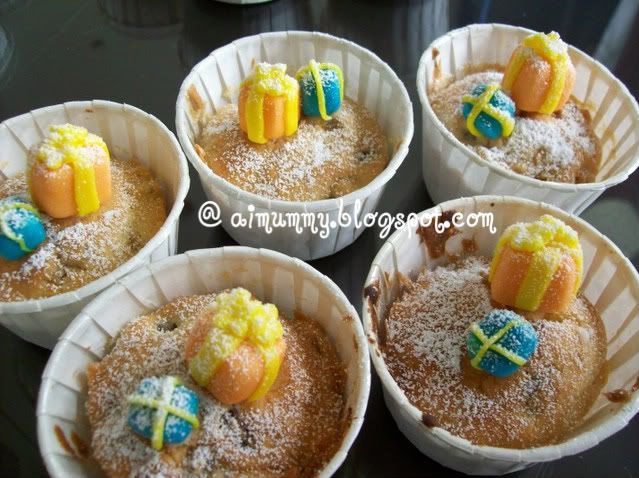 This is my very first chocolate moulded product, if only I have more time to give different colours on the house .., but I have to finish it within 1.5 hour ..