I was very worried if I can mould them, as I know - Mickey is not easy to make (at least for me )., especially couldn't get the feel of it, regretted a bit as I was worried that I can't make them .. so I've done my best to get his character as close as possible.
Aloysius wanted me to accept it as he loves the little boy, he will be celebrating his 1st birthday next saturday.
Request to make 12 pcs of 2D Mickeys and 1 pc of 3D Mickey ..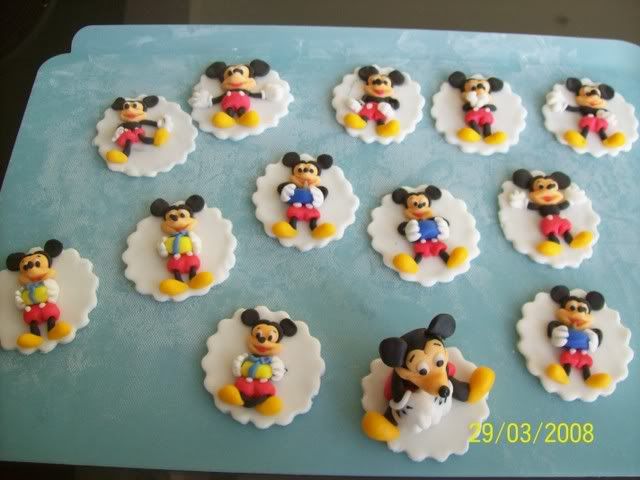 Close-up of Mickey