The cake is done! I am worried that the black forest cake won't taste as nice because now it can't be chilled now with all the fondant figurines on it.
Hopefully the little birthday gal will be happy to see it .. Praise God!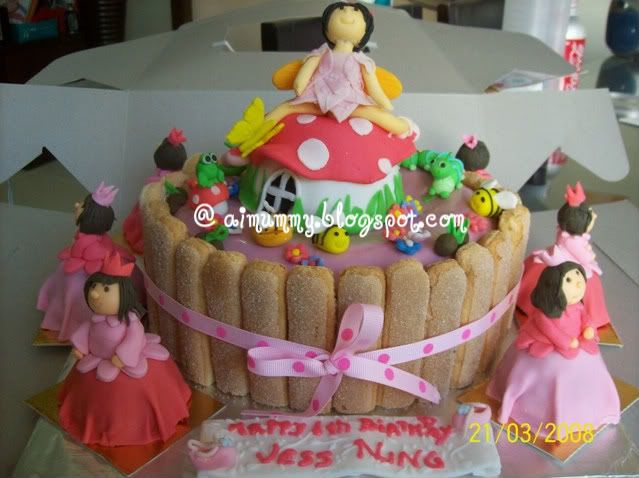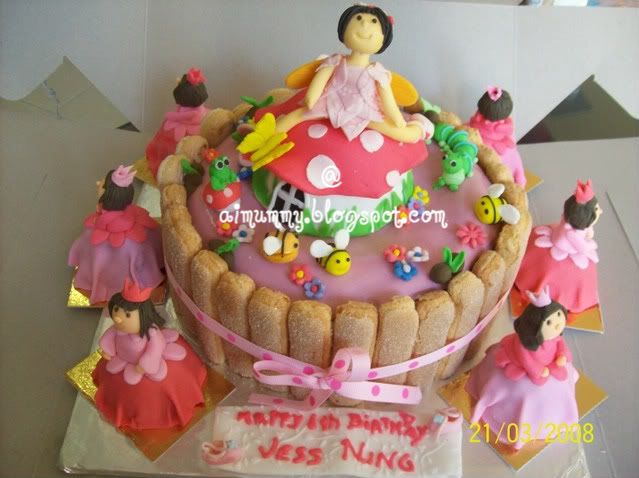 Florence requested for a 1.5kg cake, but after weighing the cake, I was saddened as it was only 1kg, so immediately Glad's cuppy princessess came to rescue me .. hahaha, little Jess loves princess, so I made another 6 princesses as she is SIX today!!
She also requested for decorated cookies to give to the little guests .., theme is ballet shoes and hello kitties .. I don't have the HK cutters, so these are painfully hand-cut by me .. again, really hope that they like them .. Praise God!