It was such a blessing to bless our cell leader's lovely wife - Wee Leng .. to bake her a cake - it was a Lemon Poppy Seed Yoghurt Pound Cake with dried Cranberries, love the aroma of the cake when it was still in the oven .. smell heavenly !!
I woke up at 5am this morning to do the cake deco .. took me 2 hours+ to assemble the cake ... Praise the Lord that the timing was just right.
We brought to our church this morning BUT !!! met them on our way in , haha .. no surprise for her, so got to show it to her .. so happy to see her surprised expression, she loves the cake !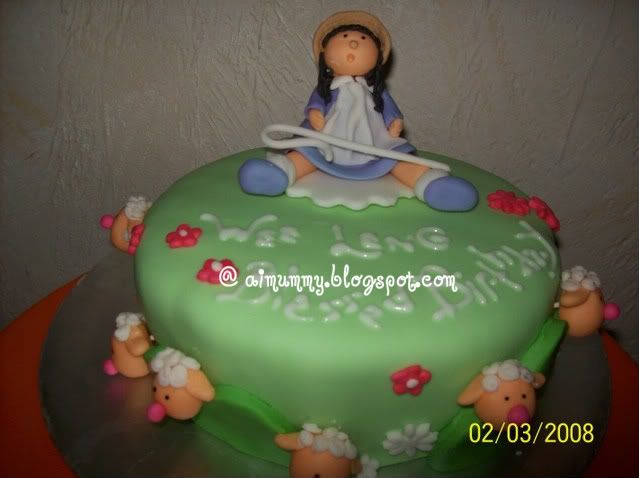 Our blessed Wee Leng ..
Photo taken with our cell group members .. 5 of them were not in the picture though ..just noticed that my Aloysius was not in the picture too .. he was having their 1st disciple meeting with their Cell leader .. :D