Little Alex wants princess theme cake, when Ruth told me a few weeks ago .. I was telling her, please no snow white, otherwise Auntie Kellie will have a hard time to make her little friends .. but but BUT !!!!
She changed her mind to have Snowy instead of Sleeping Beauty .. hahahahaha .. ok, then Snow White .. heeeeeeeeeeeee
As for her bigger cake to be brought to her playgroup, she wants Cinderella ... hmmmmmmmmmmmmmmmmmmmmmmmmmmmmmmmmm ..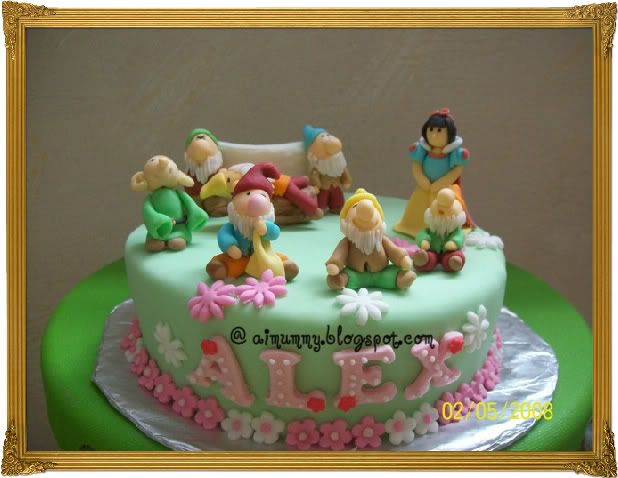 The cake is Strawberry Cream Cheese Pound Cake with Strawberry Jam ..