This is a really rushing one .. YongDe gave me a last minute confirmation that Henry will be at church tomorrow, he asked if I will be able to do the cake and yes .. but it will be a very simple one .. I've already made 3 cakes in a row ... although kinda tired but I really don't wish to leave out any cakes for my cell members.
Hmmm .. find that the cake is really too simple, woke up this morning and decided to add in a little more details to it :D Since today is also Father's Day, the scripture from today's Daily Bread - Proverbs 20:7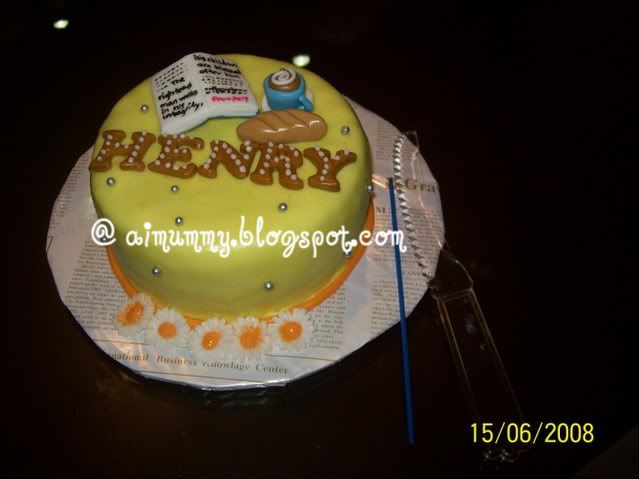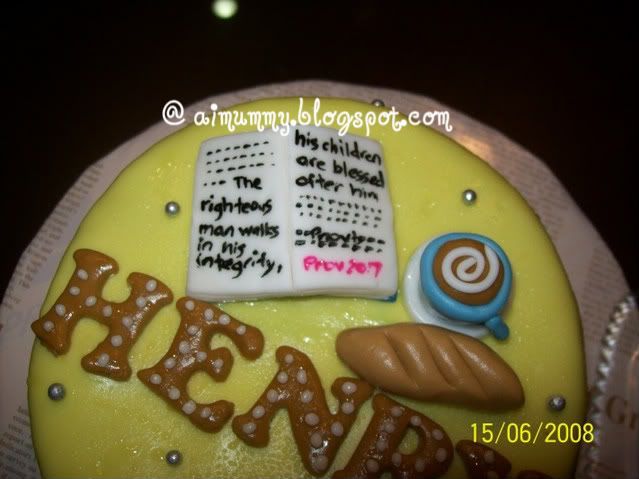 All the daddies in our church received a father's day gift from children in sunday school today .. and when Mike showed us the gift, I was so surprised to see the scripture that I've written on Henry's fondant bible was exactly the same as the gift's .. PRAISE GOD !!!