They're done! Praise The Lord !! .. and off they'd gone to their party venue ..
I was so happy to receive Irene Foo's feedback on the cuppies :
"Hi Kellie, all my guest praise yr cupcake v v nice! All kids luv it. Now all corlik asking for your contact. Corlik after seeing your website told me tat u make jelly too! kekeke .. I'm v happy to your service. Next yr will need your help for jelly again."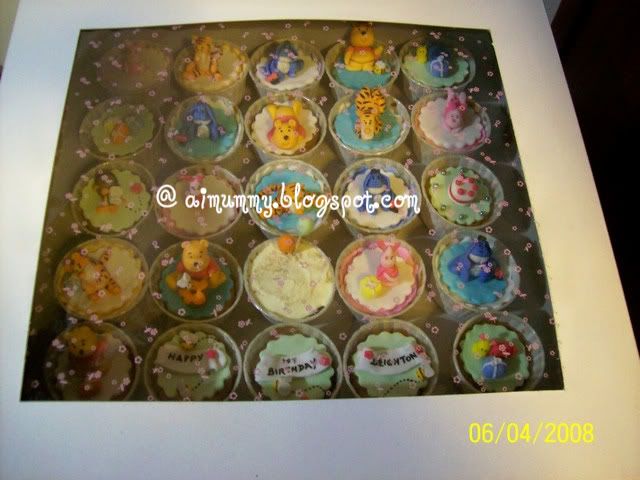 Centre piece was asked to leave it empty as the mummy bought a 1-yr Old Candle for the little bday boy to blow
I made a combination of mixed fruit cream cheese & chocolate chip cupcakes .. so both children and adults can enjoy them :D , hopefully they will like them