I guess .. this is so far, the most difficult cake I've made - it really not easy to do superhero theme cake .. hmmmmmm , I could have done better .. but now really exhausted ..
Hmm .. my heart nearly dropped when I delivered the cake, the spiderman fell off and was beyond repair, just when I reached the floor that Cynthia stayed .. no choice but to put one of the cars on that position .. :(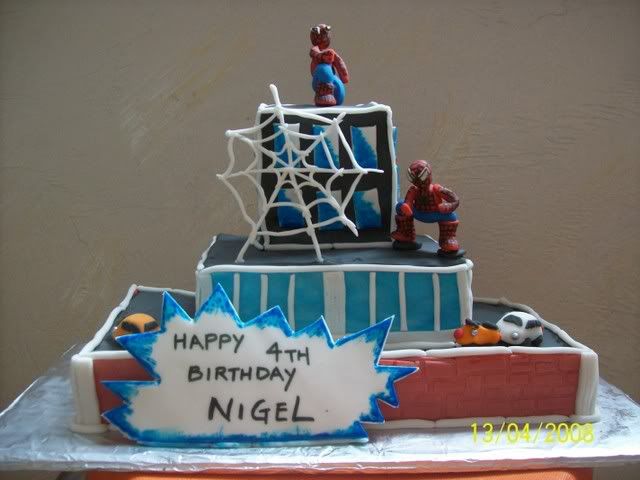 The top tower cake is Orange Walnut Carrot Cake,
Middle building is Soft Moist Chocolate Cake with Chocolate Fudge
Bottom layer is Yoghurt Dried Fruit Butter Cake.
However, still hope that the little bday boy is satisfied with it .. Praise God!